The ZISC Summit on Cyber Risks – Make Cyber Space a Safe Place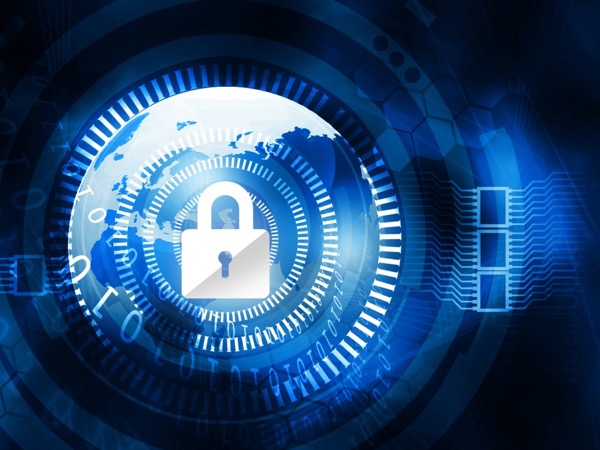 Change language: Deutsch
Monday, June 26, 2017, 2.15 pm to 8.30 pm
Auditorium Maximum, ETH Zurich, Rämistrasse 101, 8092 Zurich
New information technologies emerge at rapid pace and innovations in the area of ICT have significant impacts on our social, political and economic lives. The ongoing and expected changes offer great opportunities to societies and economies, but they also bear risks. To counter risks in the constantly evolving ICT landscape, a thorough understanding of the theoretical foundations of information security as well as practical security threats and countermeasures are needed and scientific findings are to be disseminated to the target groups. New scientific and technological solutions on topics such as future Internet architectures, secure positioning, smartphone security, blockchain technologies, protocol verification, and cryptography have to be developed and brought to the market to generate value added for the economy, to enhance the competitiveness of the Swiss economy and to provide new jobs.
The Information Security Summit 2017 will feature keynote speakers and panel discussions. It addresses industry leaders and representatives from fields of information security and ICT, information security scientists and specialists, students of areas related to information security from the bachelor to the doctoral level, politicians, policy makers, public administration representatives interested in and involved with information security issues, as well as media representatives.
Register
The electronic registration is closed. For late registration please contact Nikolaus Gotsch (nikolaus.gotsch@sl.ethz.ch).
Program
Part 1
2.15 pm
Welcome and Opening [PDF]
Lino Guzzella, President of ETH Zurich
Chairman: David Basin, Professor, Institute of Information Security, ETH Zurich
2.30 pm
On the (In)security of our Cyber-Physical World [PDF]
Srdjan Capkun, Professor, Institute for Information Security, Director of the Zurich Information Security and Privacy Center, ETH Zurich
3.10 pm
Blockchains: What They Are and What They Can Do [PDF]
Ari Juels, Professor, Jacobs Technion-Cornell Institute, Cornell University, New York
3.50 pm
Can Big Data Bring Better Cyber Security to the Software Engineering Industry? [PDF]
Úlfar Erlingsson, Tech Lead Manager, Privacy and Security Research, Google Brain, Mountain View
4.30 pm
Networking Break and Startup Fair with ETH Zurich Spinoff Companies in the Field of Information Security
Part 2
5.30 pm
Public Panel Discussion:
«Die Schweiz – das erste Internet-sichere Land der Welt?» [PDF]
This panel discussion will be held in German und will debate the question of whether Switzerland could become the first country in the world providing a secure Internet. With Andréa M. Maechler, Member of the Governing Board of the Swiss National Bank, Andreas Häberli, CTO, dorma+kaba Group, Franz Grüter, Member of the National Council and ICT entrepreneur, Adrian Perrig, Head of the Institute of Information Security, ETH Zurich
Moderator: Rolf Probala
6.45 pm
Networking Reception
Speakers
Srdjan Capkun, ETH Zurich
Srdjan Capkun (Srđan Čapkun) is a Full Professor in the Department of Computer Science, ETH Zurich and Director of the Zurich Information Security and Privacy Center (ZISC). He was born in Split, Croatia. He received his Dipl.Ing. Degree in Electrical Engineering / Computer Science from the University of Split in 1998, and his Ph.D. degree in Communication Systems from EPFL in 2004. Prior to joining ETH Zurich in 2006 he was a postdoctoral researcher in the Networked & Embedded Systems Laboratory (NESL), University of California Los Angeles and an Assistant Professor in the Informatics and Mathematical Modelling Department, Technical University of Denmark (DTU). His research interests are in system and network security. One of his main focus areas is wireless security. He is a co-founder of 3db Access, a company focusing on secure distance measuement and proximity-based access control, and of Sound-Proof a spin-off focusing on usable on-line authentication. In 2016 he received an ERC Consolidator Grant for a project on securing positioning in wireless networks.
Ari Juels, Cornell Tech, New York
Ari Juels is a Professor at Cornell Tech (Jacobs Institute) in New York City, which he joined in 2014. He was the Chief Scientist of RSA (The Security Division of EMC), Director of RSA Laboratories, and a Distinguished Engineer at EMC, where he worked until 2013. He received his Ph.D. in computer science from U.C. Berkeley in 1996. His recent areas of interest include cryptocurrency and smart contracts, applied cryptography, cloud security, user authentication, and privacy, among other things. He is Co-Director of the Initiative for CryptoCurrencies and Contracts (IC3). In 2004, MIT's Technology Review Magazine named Dr. Juels one of the world's top 100 technology innovators under the age of 35. Computerworld honored him in its "40 Under 40" list of young industry leaders in 2007. He has received other distinctions, but sadly no recent ones acknowledging his youth.
Úlfar Erlingsson, Google, Mountain View
Úlfar Erlingsson leads efforts in security research at Google. Previously, he has been a researcher at Microsoft Research, an Associate Professor at Reykjavík University, Iceland, and led security technology at two startups: GreenBorder Technologies and deCODE Genetics. He holds a Ph.D. in Computer Science from Cornell University.