About ZISC
The world is undergoing a dramatic transformation. New information technologies emerge at rapid pace and these innovations have a significant impact on our social, political, and economic lives. The change does not come without risks. The goal of ZISC is to bring academia and industry together to solve the information security challenges of tomorrow. ZISC is an industry-funded research center of ETH Zurich where PhD students and senior researchers perform academic research under the supervision of ETH faculty members.
Recent publications
Matilda Backendal, Miro Haller and Kenneth G. Paterson
MEGA: Malleable Encryption Goes Awry
Won Distinguished Paper Award at 44th IEEE Symposium on Security and Privacy (SP 2023)
[PDF]
Jinhua Cui, Shweta Shinde, Satyaki Sen, Prateek Saxena, Pinghai Yuan
Dynamic Binary Translation for SGX Enclaves
ACM Transactions on Privacy and Security (TOPS), 2022
[PDF] [CODE]
Hannah Davis, Denis Diemert, Felix Günther, Tibor Jager
On the Concrete Security of TLS 1.3 PSK Mode
To appear in Advances in Cryptology – EUROCRYPT 2022
[PDF]
Paul Grubbs, Varun Maram, Kenneth G. Paterson
Anonymous, Robust Post-​Quantum Public Key Encryption
To appear in Advances in Cryptology – EUROCRYPT 2022
[PDF]
See more of our publications
Featured research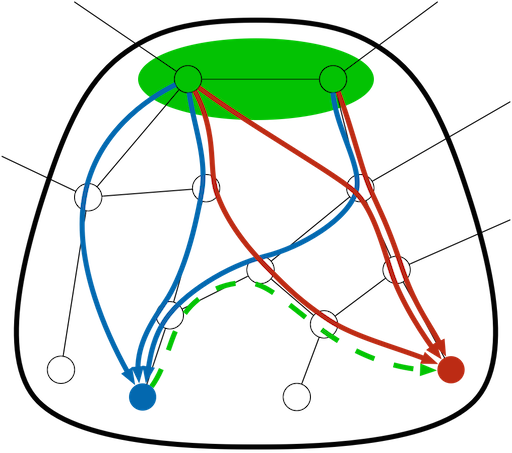 SCION
is the first clean-slate Internet architecture designed to provide route control, failure isolation, and explicit trust information for end-to-end communications. SCION organizes existing ASes into groups of independent routing sub-planes, called isolation domains, which then interconnect to form complete routes. As a result, the SCION architecture provides strong resilience and security properties as an intrinsic consequence of good design principles, avoiding piecemeal add-on protocols as security patches.
See more of our research areas and projects.
Upcoming events and talks
Thu 07 Dec 2023
Daniele Lain (ETH)